Promoting Agriculture and Helping Students in their study
The great mission of Haid group is developing science and technology to change Chinese rural status. Following the charity activity at Datong school in Dujiangyan , Qionglai city , Sichuan Chengdu Province, Hinter Group along with other enterprise, like Huada Yuehu, Fishfirst, China Fisheries channel and other peers came to the Gaotian school in Lukou country, Chongyang City, Xianning, Hubei Province on June 20th, 2016.
The school is located at Gaotian village, Chouyang country, Xianning city, Hubei Province, in which there are four classes and one preschool . The total number of students is 56, there are only 62 persons when couting the teachers in. The facilities of the school is very poor, there are only several sets of projector equipments through government funding, as well as a recording machine .We prepared the desks, bookshelves and household appliances for them .In order to enrich their school life, the extracurricular books and table tennis table are also supplied .
All of the facilities are assembled personally by the Hinter team. Our staffs are divided into different groups , some are in charge of assembling the desks, some for dining-tables and so on. We finished all the installation after four hours' work in spite of hot weather, during which we didn't feel tired but gratified.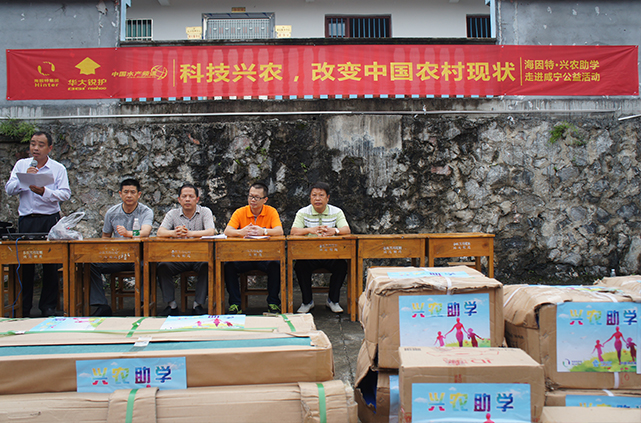 Principal Mr Huang acts as the host of the opening ceremony: "thanks to your supports from Hinter team, huada Ruihu and Chinese aquaculture channel ."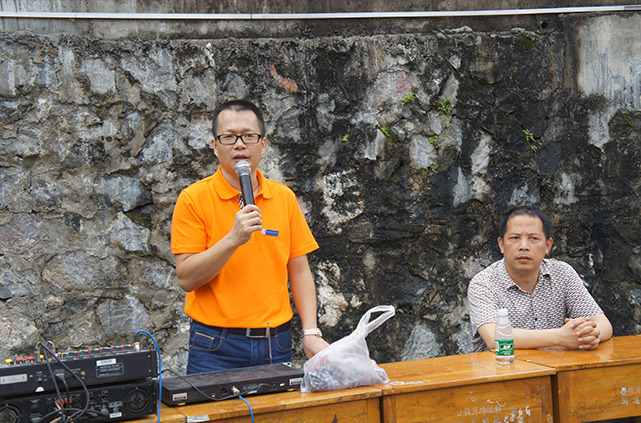 Our Deputy general manager Mr Liang Jiyong said that this activity is meaningful, we hope that children can make full use of the existing resources to study hard and make progress every day.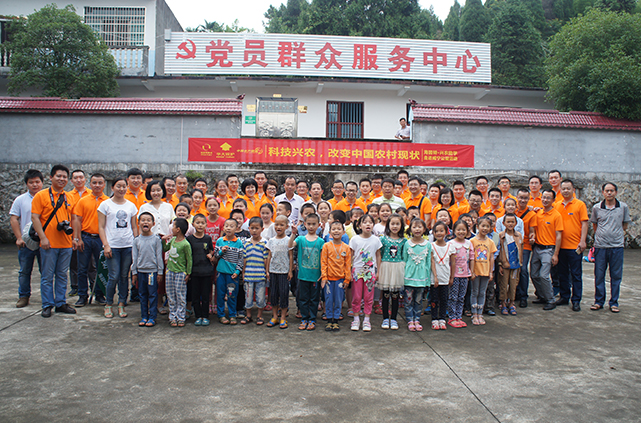 Group photo after the donation ceremony


Leave a fingerprint on the pictures


Team members assembled chairs and tables


students use the new tables and chairs


Students danced with Hinter Group