9 Research Departments
Animal Nutrition Laboratory
· Animal nutrition demands and feed formulation design
· Research and development of green feed additives
Biotechnological Laboratory
· R&D of special aquaculture vaccine
· Development of bio-active protein which should be functional
· R&D of rapid diagnostic techniques for fish and shrimp diseases
Detection Technology Laboratory
· Research of detection technology for banned chemical composition in the feed
· Research of detection technology for the hazardous ingredients in the feeds and raw materials
More
Microbial Engineering Laboratory
· Quality improvement of low-quality and low-cost feed ingredients
· Development and application of microbial products
· Development and application of feed enzymes
Biochemical Laboratory
· Development of the vegetable active substances being functional
· Biological applications of chemical synthesis technology
Animal Breeding Laboratory
· R&D of breeding and seed selection technique of high-quality shrimp
· R&D of breeding and seed selection technique technology of high-class fishes
Water Quality and Live Aquatic Food Organisms Laboratory
· Research of aquatic food organisms on cultivation and large-scale application
· Research of aquatic food organisms and aquaculture water quality control
More
Animal Medicine Laboratory
· Disease control and development of new drugs for fish and shrimp
· Development of animal immunological technique and related products
More
Cultivation Technology Laboratory
· Research of model optimization technique integration in the aquaculture
· R&D of sustainable healthy aquaculture modes

1 R&D center
· Goal:
To be the first-class professional services organization for detection,
research and development in feed industry.
· Our functions are as follows:
Quality control of Hinter premix products;
R&D of detection technology on aquafeed and
premix products;
Providing service for customers, including quality identification of ingredients
and products, detection skills training, etc.
R&D of detection technology for products in the new product lines.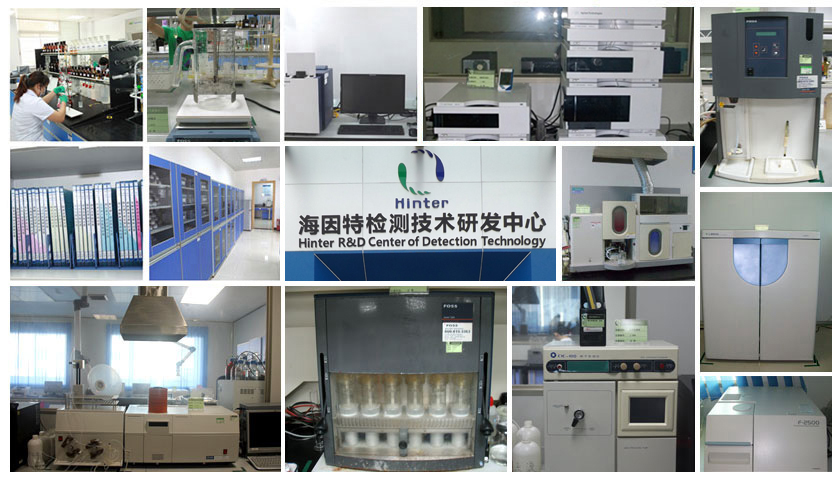 Six Pilot Test Bases
Ningde Marine Fish Test Base (Fujian); Seagull Island Freshwater Fish Test Base (Panyu); Zhanjiang Donghai Island Prawn Test Base; Seagull Island Duck Test Base (Panyu); Gangtou Chicken Test Base (Gaoming); Wenchang Pig Test Base (Haikou)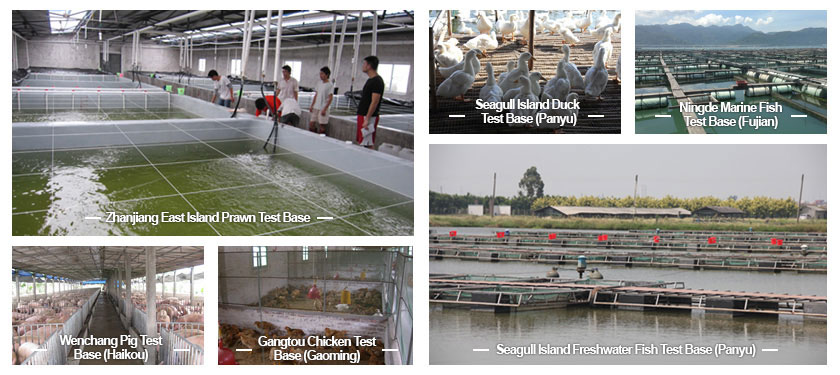 Three-grade R&D system
To ensure the effect of the product, all of Hinter's additives and premix products had been verified strictly by the Three-grade R&D system and have been proved to be effectual before launch to the market, which include the aquarium test, pilot test and production test as well. Three-grade R&D systems was the reason that why Hinter's products were more welcomed than others.