News
The workshop in 2016 consisting of officials and representatives from Integrated coastal Management and blue Economic Development from Latin America and the Caribbean coastal zone visited Hinter
Create Times: 2016-08-07Report: Yu Wen, Geng Ning, Niu Peipeiprint this page
In the morning of August 7th, 2016, a workshop visited Hinter led by Mr Liang Hongxing , the leader of Fujian Marine Research Institute, the workshop in 2016 consists of officials and representatives from Integrated coastal Management and blue Economic Development from Latin America and the Caribbean coastal zone. Our Hinter Group warmly welcome them , the vice president of the foreign trade department Mr Su, the doctor Mr Xue and the general manager assistant Mr Zhang participated in the reception.
Among which there are 37 officials from different fields, including Latin American and Caribbean States Marine Fisheries, coastal zone, marine environment, marine economy development, marine science and technology and international transportation. All the members visited our office building , R&D Center of detection technical and workshop accompanied by Hinter team. Our foreign trade clerk presented our foreign sales areas, the management modes , production status and quality control, which make a deep impression on the visitors.
The visitors watched the promotional video of Hinter Group after visiting, explaining by our vice president of the foreign trade department Mr Su, which clearly presents development process and our future planning. They showed great interests to our products types in the course of communication. Some of the officials left their contact information for future exchange.
One representative Mr Victor on behalf of the team expressed their gratitude to Hinter .He said he impressed deeply and obtained a lot from this visit, Meanwhile, he gave high evaluation towards the strength and professionalization of Hinter Group, hoping that we can have a chance to cooperate.
Through mutual communication, all officials of Latin America and the Caribbean coastal zone had a comprehensive understanding to our company ,which lays the foundation of cooperating in all fields, like aquatic cultivation, compound premixes ,achieving the aim that pushing the economic development between each other.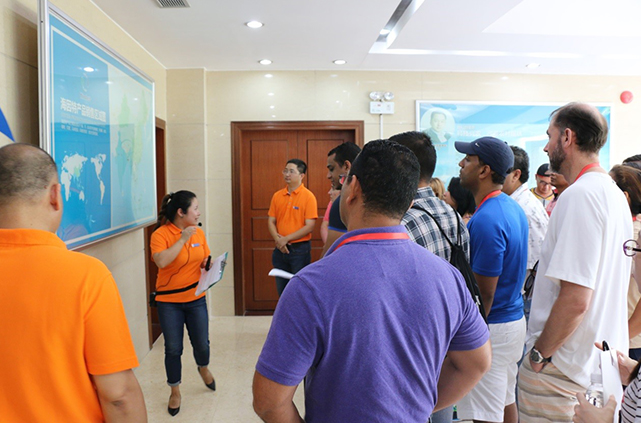 Visiting the office buliding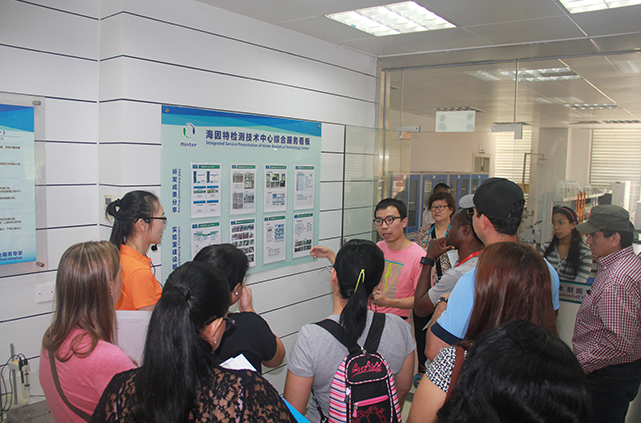 Visiting the R&D center of detection technology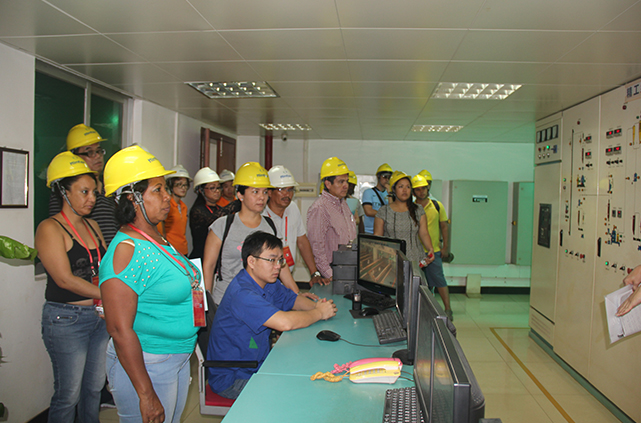 Visiting the centre control room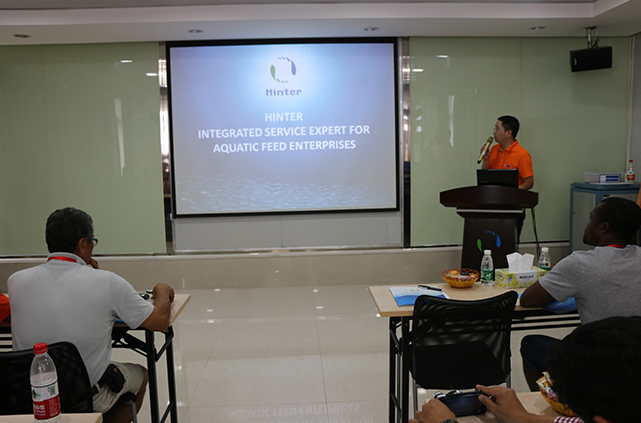 Interpreting the video of Hinter by Mr Su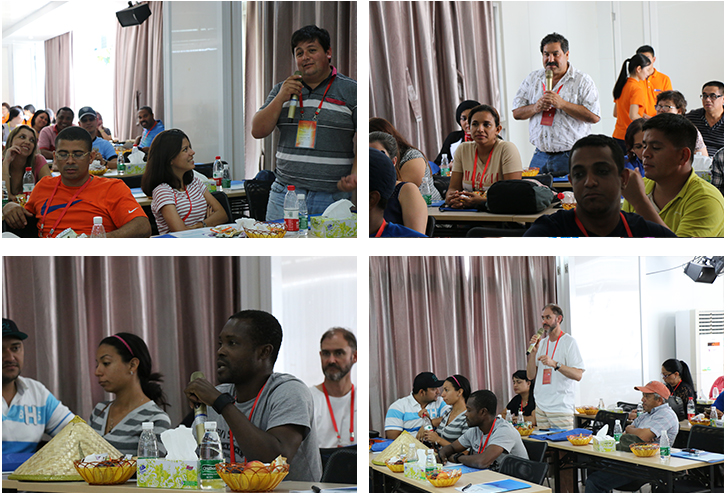 communication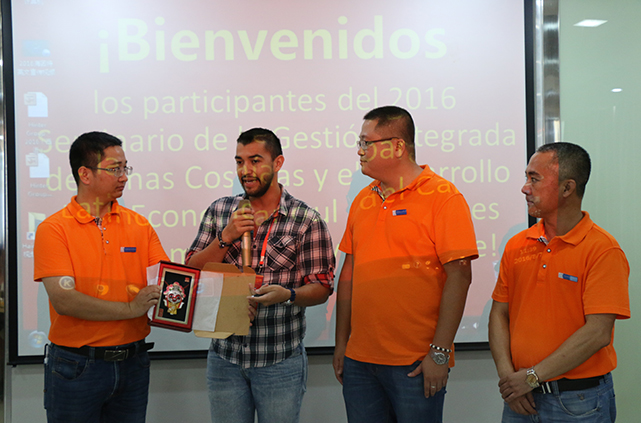 A short speech by Mr victor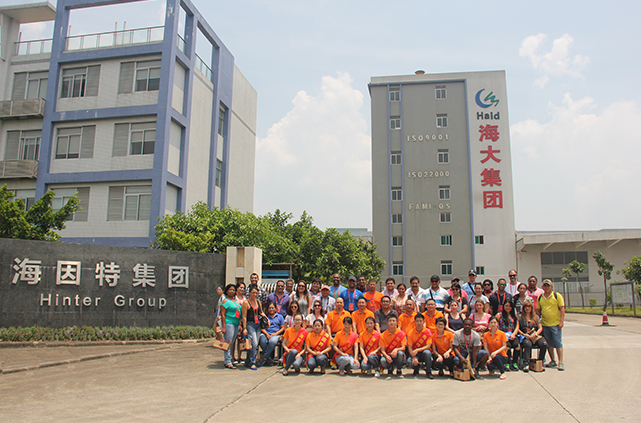 The group photo